Worldwide the first and most advanced Series Yacht, based on Zero emission propulsion and handling with an unlimited range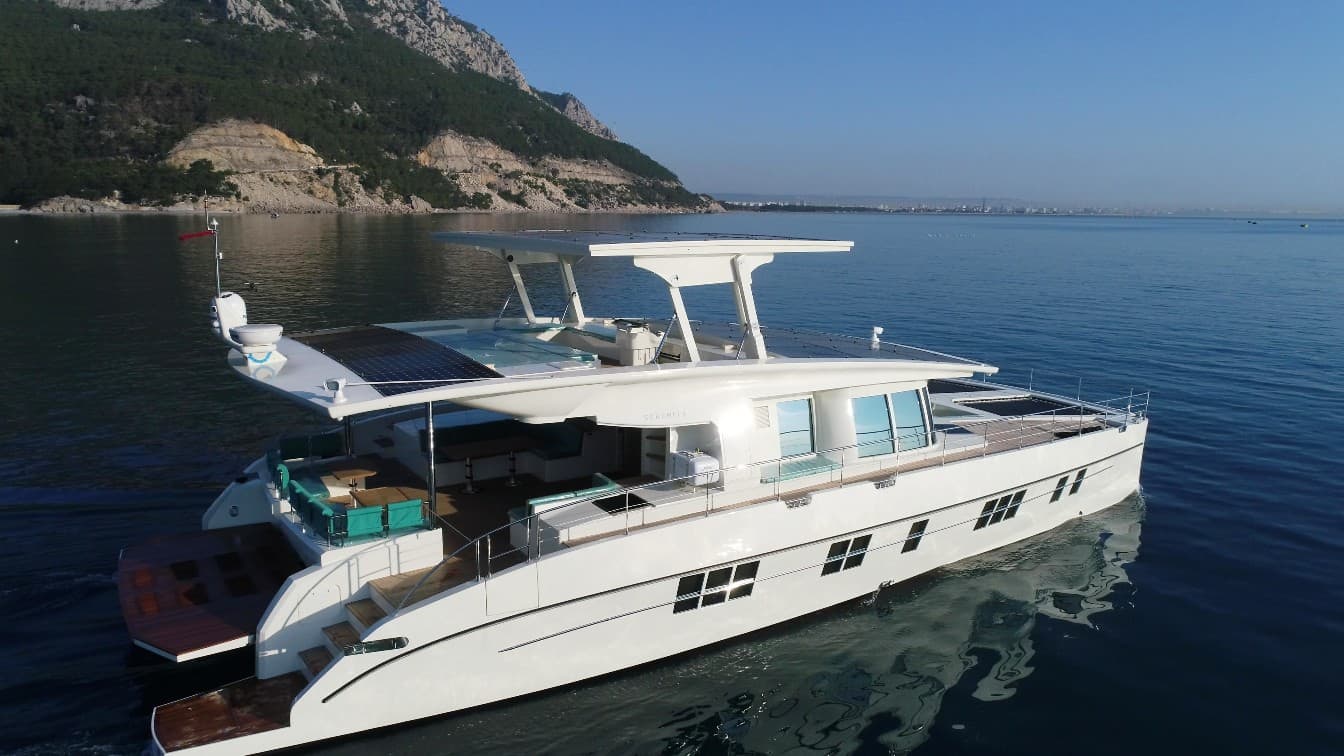 1
Endless power
Unlimited range
2
Retractable Fly bridge under the solar roof
3
Composite / Carbon construction for good performance
4
Front lounge area with exit from the salon
6
Advanced and intelligent solar roof operation
7
Multiple Engine solutions
e-motors/ hybrid
8
Tender Platform and beach club
9
3 very large luxury cabins, one hull only for the owner
Worldwide the only available and fully self powering and operating yacht
The "New Lifestyle of the Seas"
This is not only a revolution on the market, the new Serenity 64′ will bring a lifestyle to their owners never have seen before.
With an intelligent energy system, the yacht can go under normal circumstances with an unlimited range. And this on a cruising speed of sailing cats or even more.
For special needs, the yacht is also offering a hybrid solution, so that there would be enough power available to go over 14 kn if necessary.
The Serenity 64′ will combine the luxury elements, coming from our super yachts, and the new enviroment friendly propulsion systems to a comfort level never seen before on the yacht market.
Please contact us to make a reservation on your own e-cat.
Some key facts:
LOA ………………… 19,44 m
Beam ………………….9,40 m
Max Draft ……………0,80 m
Solar Generator …. 14 kWp
Range ……………….. up to unlimited
Cabins ………………..3 cabins + 1 x crew
e-motors …………… 2 x 20 KW
hybrid diesel ……….2 x 205 hp
speed electric……… up to 9 kn, speed diesel up to 14 kn
speed hybrid ……….+ 14 kn
Watermaker ………..100 lt/h
Tender …………………4,2 m